Dependable Services
Industrial Electronic Repairs
Industrial Electronic Repair at Electronic Tech, Inc.: Precision, Expertise, Reliability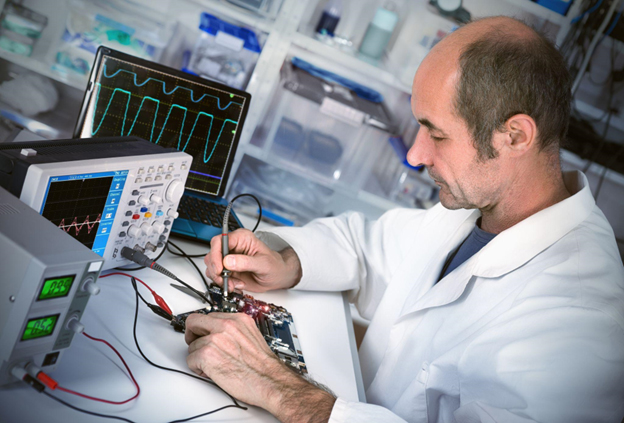 Overview
In the intricate world of industrial manufacturing, the seamless operation of electronic components is paramount. At Electronic Tech, Inc., our Industrial Electronic Repair service stands as a beacon of reliability, ensuring that your machinery and systems function at their peak, day in and day out.
Why Choose Our Industrial Electronic Repair Service?
Depth of Expertise: With over two decades in the industry, we've encountered and resolved a vast array of electronic challenges. Our experience is your asset.
State-of-the-Art Facilities: Our repair facilities are equipped with the latest diagnostic tools and machinery, ensuring accurate fault detection and efficient repair.
Wide Range of Components: From AC Drives, DC Drives, and PLCs to power supplies and PCBs, our expertise covers a broad spectrum of industrial electronic components.
Certified Technicians: Our team comprises certified professionals who undergo regular training, staying updated with the latest repair methodologies and industry best practices.
Quick Turnaround: We understand the cost of downtime. Our processes are optimized for swift repairs without compromising on quality.
The Repair Process
Diagnostic Analysis: Before any repair, our technicians conduct a thorough diagnostic to pinpoint the exact issue, ensuring targeted and effective repairs.
Component-Level Repairs: Our ability to troubleshoot down to the component level means that we can address the root cause, ensuring longevity and reliability.
Quality Testing: Post-repair, each component undergoes rigorous testing under simulated operational conditions to guarantee performance in real-world scenarios.
Warranty Assurance: We stand firmly behind our repairs, offering a warranty that underscores our confidence in the quality of our work.
Sustainability Focus
In today's world, repair isn't just about fixing; it's about sustainability. By choosing to repair rather than replace, you're not only saving costs but also playing a part in reducing electronic waste and promoting a sustainable industrial ecosystem.
Engage with the Best
When it comes to Industrial Electronic Repair, compromise isn't an option. Entrust your electronic components to Electronic Tech, Inc., where precision meets reliability, and experience the gold standard of repair services.
Onsite Troubleshooting
Certainly! Here's a compelling copy for your "On-Location Technical Aid" service: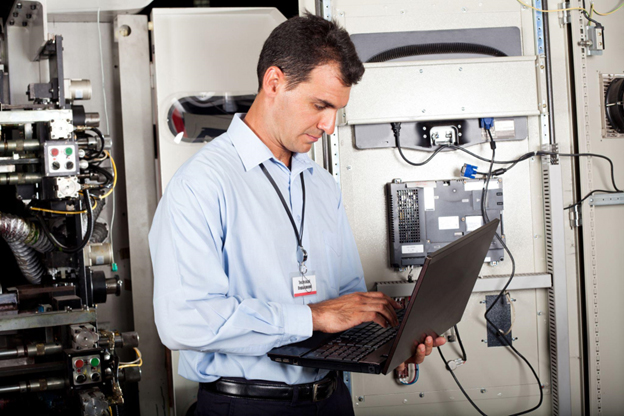 On-Location Technical Aid:
Your Direct Line to Expert Solutions
When Machines Falter, We're On-Site
In the intricate dance of manufacturing, even a minor hiccup can disrupt the rhythm. At Electronic Tech, Inc., our On-Location Technical Aid is designed to address these challenges head-on, ensuring minimal downtime and maximum productivity.
Why Choose Our On-Location Technical Aid?
Immediate Response: We understand the urgency. When you call, we're on our way, ensuring swift resolution and minimized operational disruptions.
Versatile Expertise: Whether it's a PLC conundrum, a VFD glitch, or an elusive unknown issue, our team is equipped with the knowledge and tools to diagnose and rectify.
Hands-On or Guided Assistance: Need us to take the reins? We're on it. Prefer a collaborative approach? We'll work alongside your team, guiding them to a solution.
State-of-the-Art Diagnostic Tools: Our technicians come armed with the latest diagnostic equipment, ensuring accurate fault detection and efficient resolution.
Industry-Wide Experience: From textiles to tech, food processing to pharmaceuticals, our experience spans a vast array of manufacturing sectors.
The Process
Swift Deployment: Once we receive your call, our team is dispatched to your location, ensuring rapid response times.
Comprehensive Analysis: We dive deep, analyzing the machinery, systems, and operational flow to pinpoint the exact issue.
Targeted Solutions: Our solutions are not just about fixing the immediate problem. We aim for long-term reliability, ensuring the issue doesn't recur.
Post-Solution Testing: After rectifying the fault, we run tests to ensure everything operates seamlessly, giving you peace of mind.
Your Manufacturing, Our Commitment
At Electronic Tech, Inc., we believe in proactive solutions. Our On-Location Technical Aid is more than just a service; it's a commitment to keeping your operations running smoothly. When challenges arise, know that we're just a call away, ready to bring our expertise directly to your manufacturing floor.
Integration and Upgrades
Integrations & Panel Upgrades: Modernizing Manufacturing with Mastery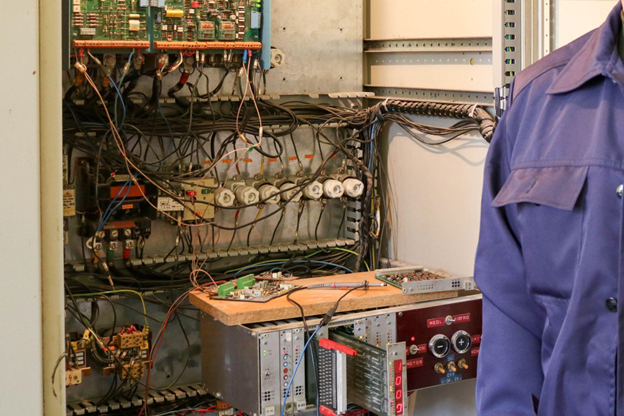 Bridging the Old with the New
In the ever-evolving landscape of industrial manufacturing, staying updated isn't just an advantage; it's a necessity. At Electronic Tech, Inc., we specialize in seamlessly integrating advanced systems into your existing processes and rejuvenating dated control panels. Our mission? To optimize, enhance, and future-proof your operations.
Why Trust Electronic Tech, Inc. for Integrations & Upgrades?
Decades of Expertise: With over two decades in the industry, we've witnessed the technological evolution firsthand. We bring this rich experience to every project, ensuring solutions that are both cutting-edge and compatible.
Tailored Integrations: Every manufacturing unit is unique. We delve deep into understanding your specific processes, ensuring integrations that amplify efficiency and productivity.
Revitalizing Control Panels: Obsolete parts can be a constant source of headaches. Our panel upgrades replace dated components with state-of-the-art alternatives, breathing new life into your operations.
Holistic Approach: Beyond mere replacements, we look at the bigger picture. Our upgrades are strategized to ensure longevity, scalability, and adaptability.
End-to-End Solutions: From initial assessment to post-upgrade support, our team is with you at every step, ensuring smooth transitions and continuous operations.
Our Process
In-depth Assessment: We begin with a comprehensive analysis of your current systems, identifying bottlenecks, potential risks, and areas of improvement.
Strategic Planning: Based on the assessment, we craft a tailored integration or upgrade plan, ensuring minimal disruption during the transition.
Expert Implementation: Our certified technicians, armed with the latest tools, ensure flawless execution, whether it's integrating a new system or upgrading an existing panel.
Rigorous Testing: Post-implementation, we conduct extensive tests under real-world conditions, ensuring optimal performance and reliability.
Continuous Support: Our commitment doesn't end with implementation. We offer ongoing support, ensuring your systems run seamlessly today, tomorrow, and beyond.
Empower Your Operations
Obsolete systems aren't just inefficient; they're costly. With Electronic Tech, Inc.'s Integrations & Panel Upgrades, you're not just getting a service; you're investing in the future of your manufacturing. Let our expertise be the catalyst for your operational excellence. Reach out today and take the first step towards a more efficient, reliable, and future-ready manufacturing process.
Product Assembly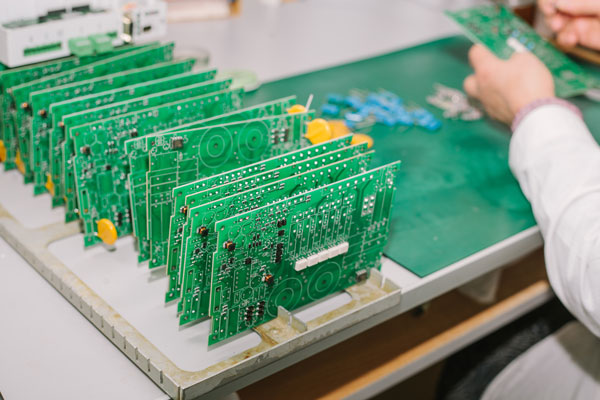 Another service we are proud of is electronic or component assembly. It includes your parts, your products, and our time and labor. Save on floor space, assembly equipment, tools, labor, and money. Send us your assembly instructions and components today for a free estimate.
Need our services?
Contact us for more information.